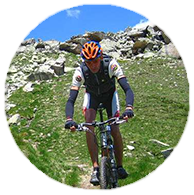 MOUNTAIN BIKE
TOURS
on old military roads and single trails.
20 Tours, 760 Km, 28610 m Alt. Diff.
ALL THE TOURS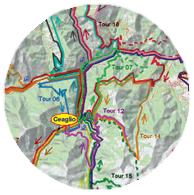 Tour
Maps
Download our maps and discover all the incredible MTB tours in the Maira Valley.
Download Map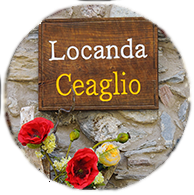 Pensione
Ceaglio
Starting point and ideal accommodation to discover the Maira Valley with your MTB.
Go to Pensione Ceaglio
Mountain bike & E-MTB tours on old military roads and single trails.
From the plain of Cuneo in Piedmont, three main valleys, parallel to each other, stretch across the maritime Alps towards France: the Stura Valley (principle town Demonte), the Maira Valley (principle town Dronero) and the Varaita Valley (principle town Sampeyre). The Stura Valley and the Varaita Valley have a road connection to France – via the pass Colle della Maddalena or the pass Colle dell'Agnello – whereas the Maira Valley does not have a road to France. Therefore, there is far less automobile traffic in the Maira Valley. Because of its vicinity to the Mediterranean Sea, this area has a mild climate, despite its alpine location. continue...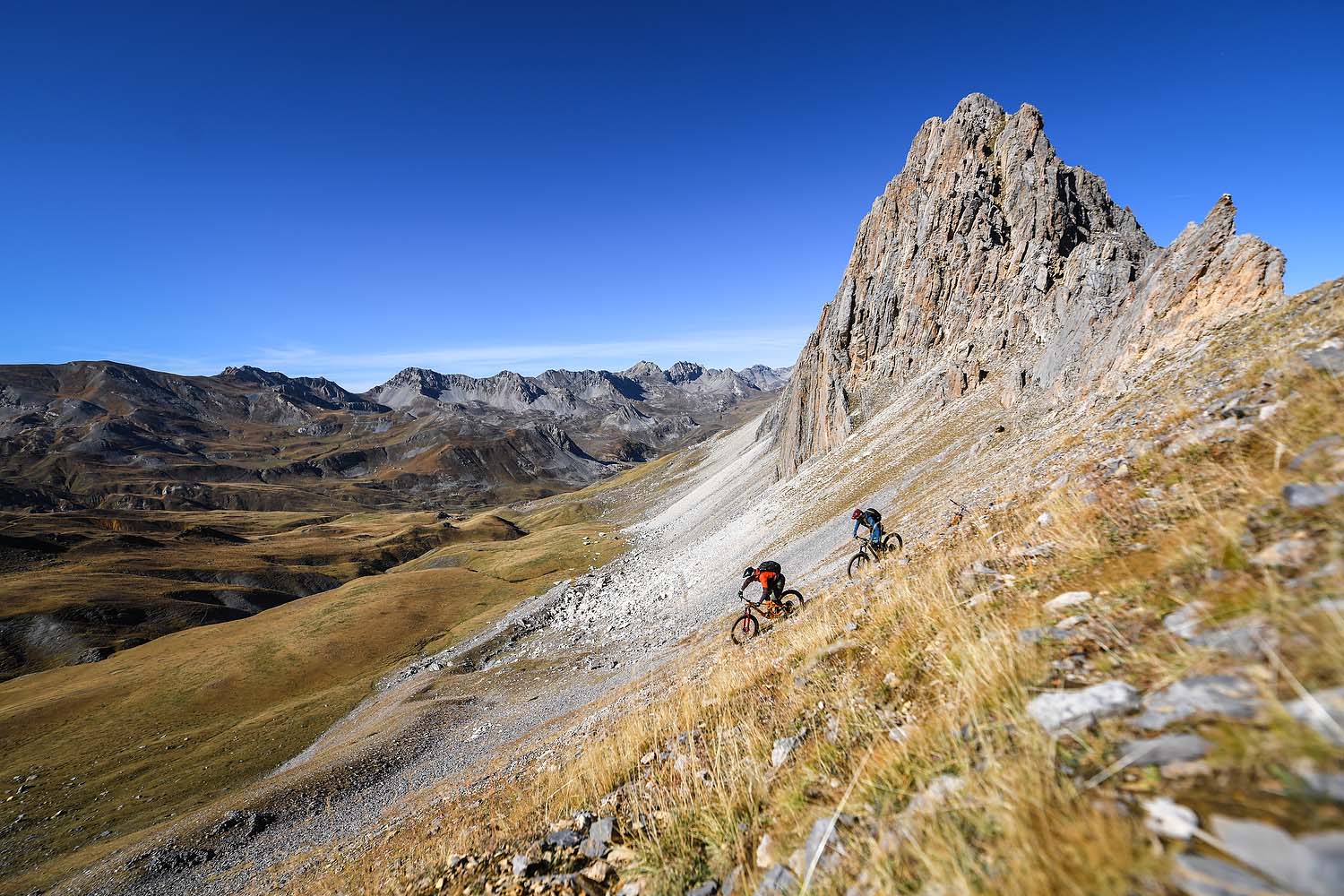 Tours in Valle Maira: Karen Eller und Holger Meyer; Andreas Vlieg, Photographer Tour Rocca La Meja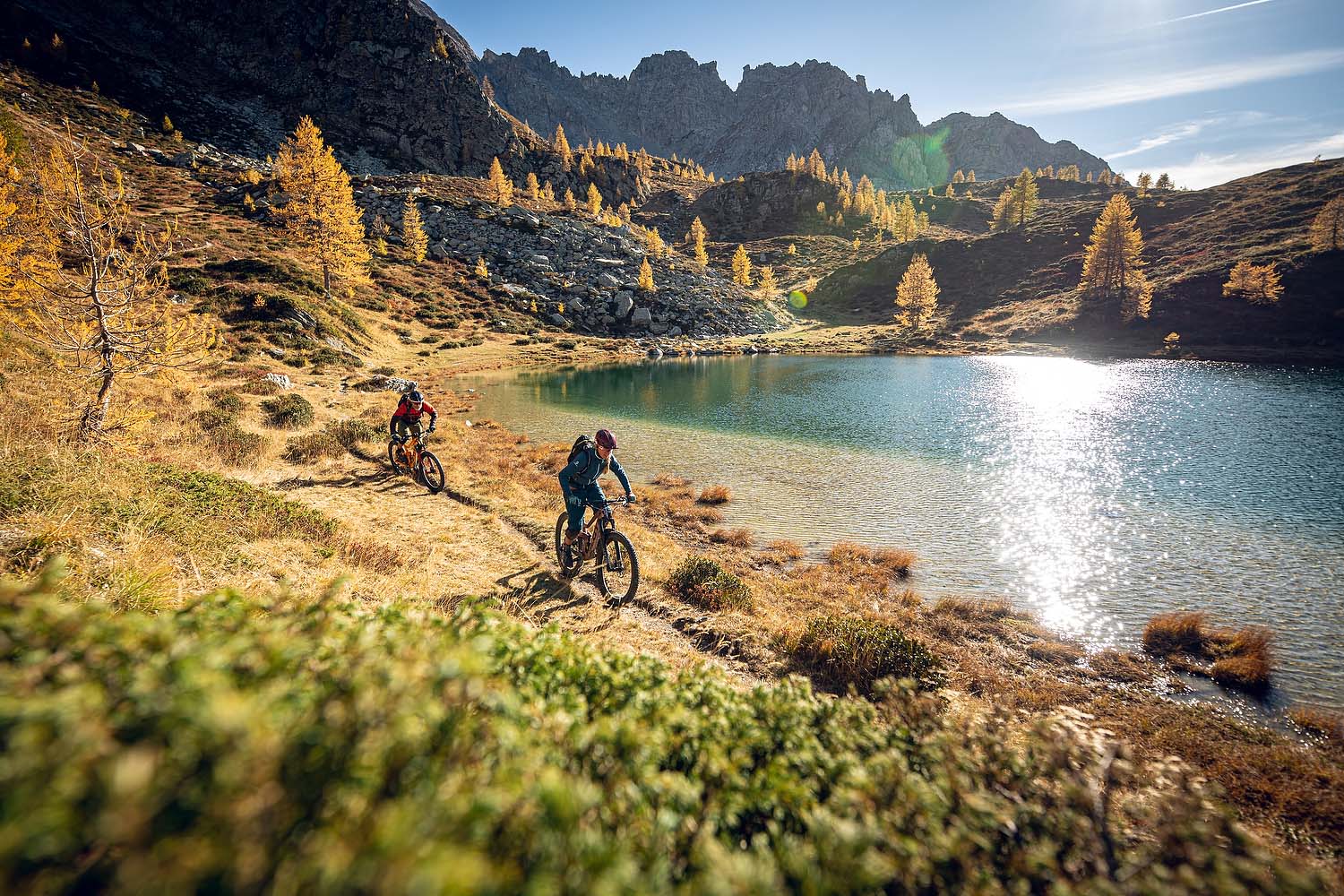 Tours in Valle Maira: Karen Eller und Holger Meyer; Andreas Vlieg, Photographer Lago Nero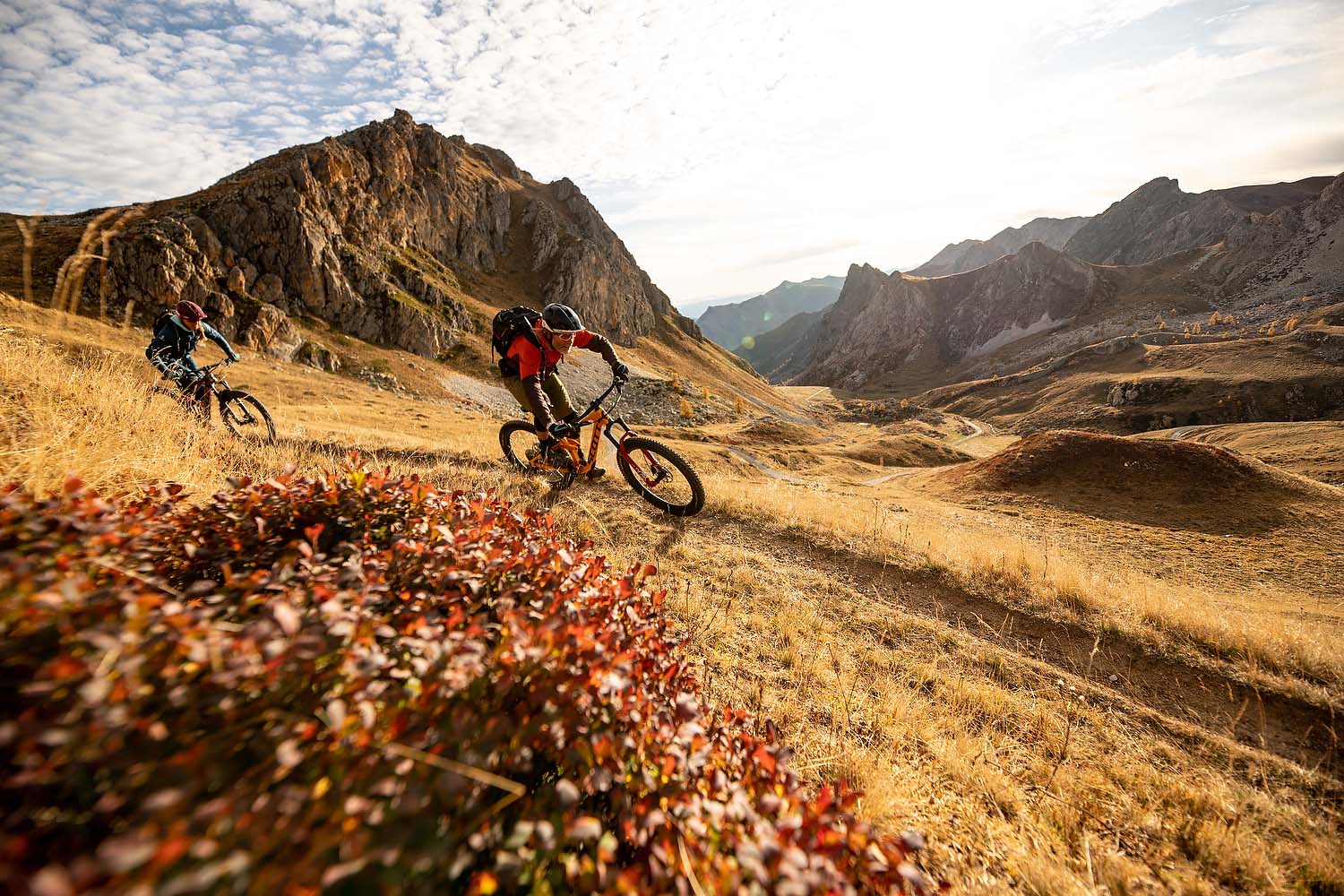 Tours in Valle Maira: Karen Eller und Holger Meyer; Andreas Vlieg, Photographer Tour Rocca La Meja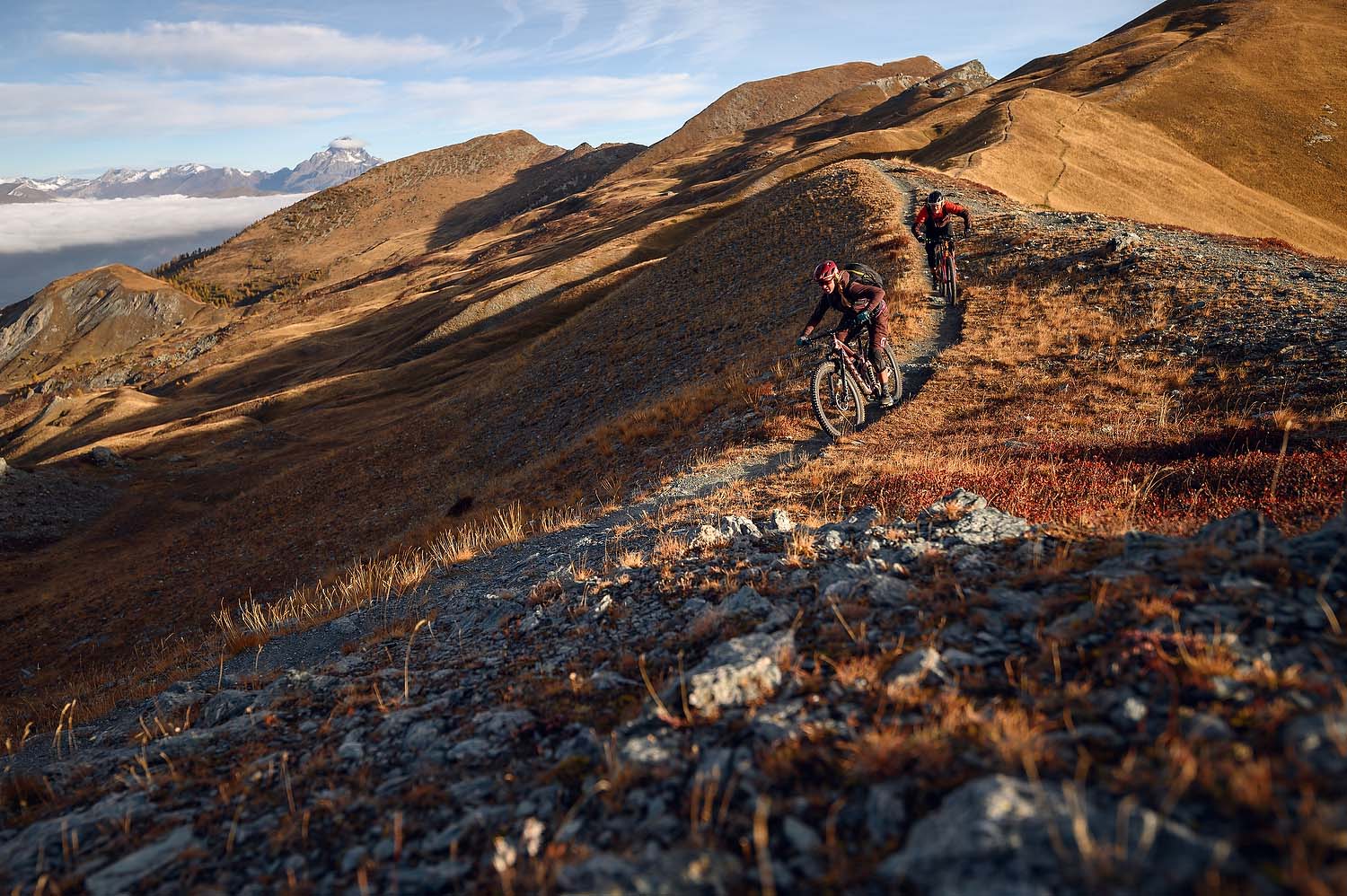 Tours in Valle Maira: Karen Eller und Holger Meyer; Andreas Vlieg, Photographer Marmora-Höhenweg